In honor of the recent airing of Ironman World Championship on NBC this past weekend, we want to take a minute to remember our time in Kona. Dr. Aaron has worked multiple years at this premier event and had the opportunity to work with world-class, top athletes from across the world. Arriving ten days before the actual event in Hawaii may sound exceedingly luxurious, but don't let the sound of it fool you. Leading up to the race, Dr. Aaron gets to know the athletes and their ailments, their weaknesses, their pain-points, and everything that makes them tick. He employs a combination of prehab, muscle work, massage, adjustments, and stretches. It's ten solid days of heavy-duty body work before the big day.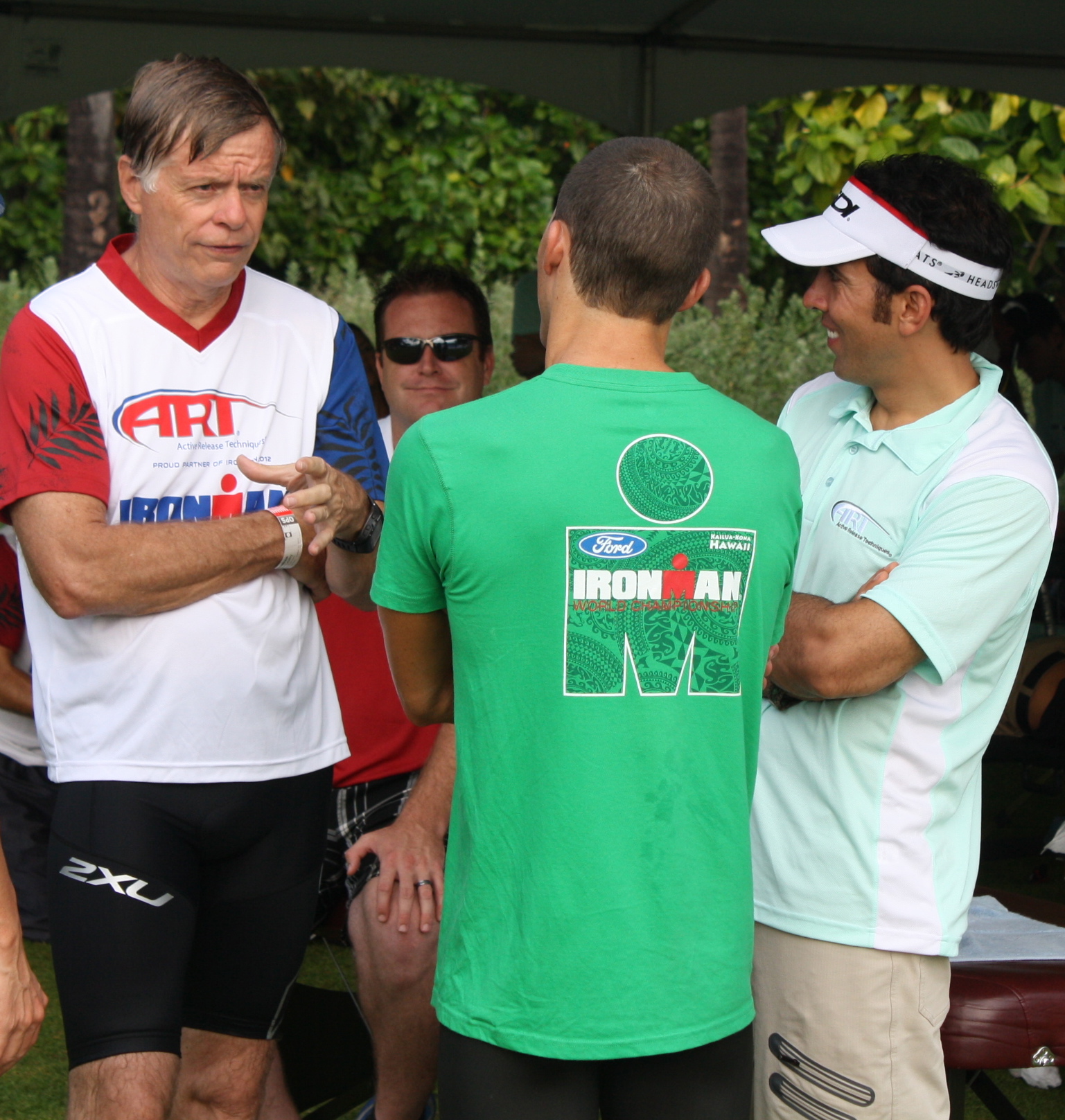 Dr. Aaron spent his time on raceday manning the t2 medical tent. For those of you unfamiliar with triathlons, T2 stands for "transition #2", which is the time between the 112 mile bike and the marathon (26.2 mile run). He sees the gamut of injuries from blisters, to vomiting, to road rash, and beyond. It's not a glamorous job, but to be in the midst of such high energy and incredible athletes makes it exciting and exhilarating... especially when his very own patients walk (hobble?) away with the World Champion Title!
Dr. Aaron's experience with working at premier events such as Ironman gives him a strong understanding of the particulars of races, as well as the tolls triathletes put on their bodies. He continues to work with numerous triathletes ranging from amateur to professional and truly understands the ins and outs of the sport(s).
Here are a few of Dr. Aaron's favorite stretches for triathletes:
If you're a triathlete in the Bay area, do yourself a favor and book and appointment at VSWI and see for yourself how you can take your training to the next level. If your body is healthy and capable, a PR is in the cards.